FEM

Artist:
Linda Shamma

Place: Vreta pre school, Botkyrka
Installation: 17 november 2016

This is one of the craziest missions of all time.
Pre school Vreta was to get new art and after the usual worksop-process they wanted to walk with artist Linda Shamma.
Linda suggested an intriguing piece; two large-size deers in aluminium, one with its horns stuck into the ground, which resulted in sort of a maze of hors growing up all around.
Vreta really approved of this and Linda got the go ahead.

But after a period of time, Vreta claimed that they had been tricked by the artist (Linda) and the consultant (me). They never asked for this and they never promised extra funds for the horns.
Thanks to protocols and mails, we could easily prove the opposite. But Linda did not want to force an art piece upon them, that they didn't want, so she asked them – and they wanted animals that represented the four different divisions at the pre school.
Which a bit of magic and a lot of patience, Linda used what was left of the budget for the four animals. The raindeers has moved on.

The art piece installed: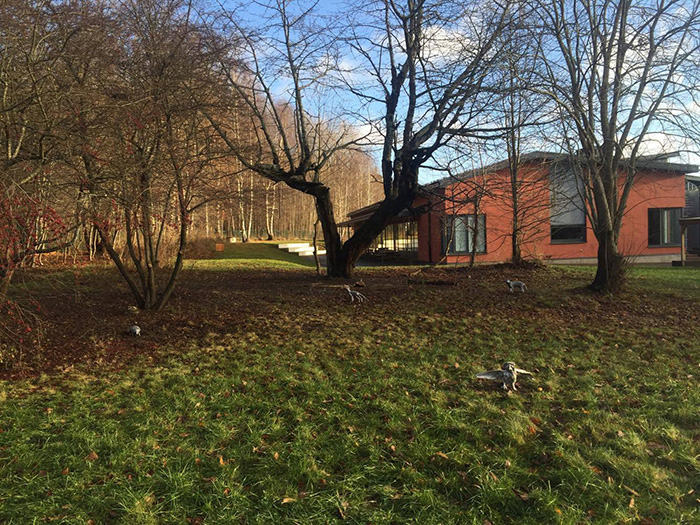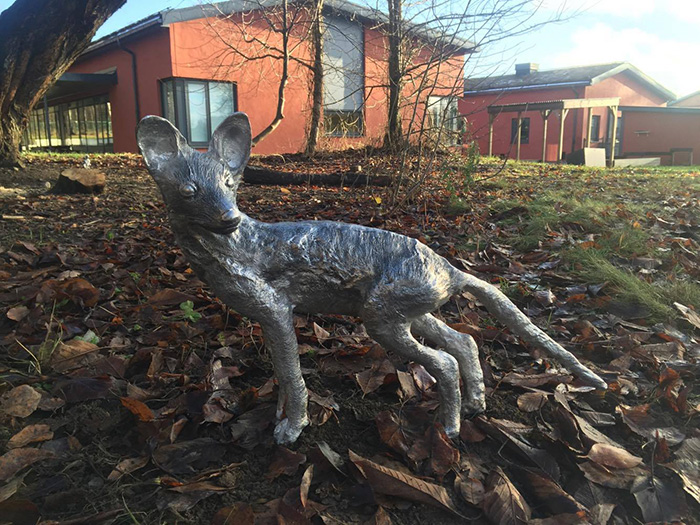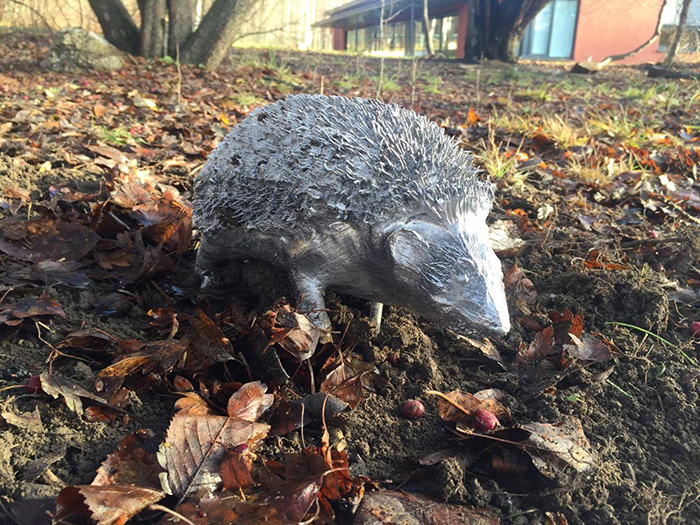 (Photos above: Linda Shamma)
Process:

Linda Had a rougher ride than anyone deserves, but finally delivered a piece that all people involved could agree upon. Thanks Linda.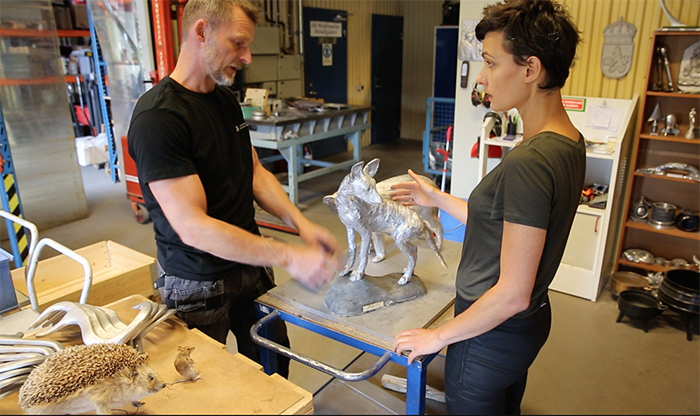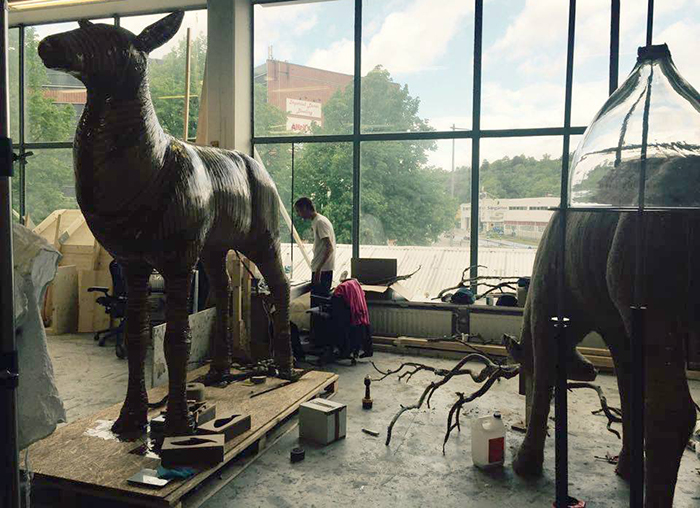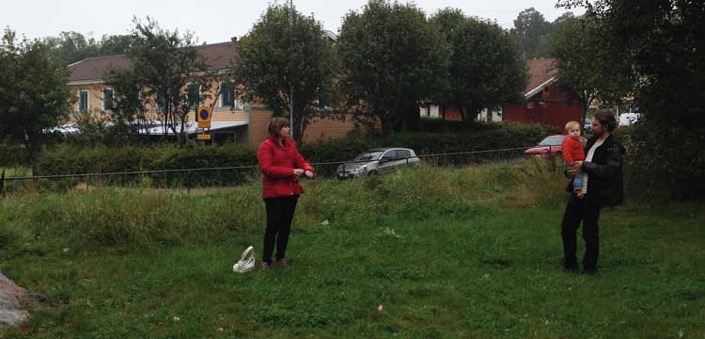 Art program
more>>