PHASE 3
October - December 2012
The return to Stockholm


The third part of Power Landscapes is when we bring all the accumulated knowledge back into Stockholm. This is done with seminars, a book, new green areas and artist events.

Walk Talk Pizza
16/12/12 - Art event at Vikingen Pizzeria, Mariatorget. Collaboration between Raketa, The New Beauty Council and Po Hagström.



Release of the Power Landscapes booklet
01/12/12 - The first release of the Power Landscape catalogue in Stockholm.
Layout: Fredrik Andersson (Pangea); collaboration Stockholm university and Botkyrka konsthall.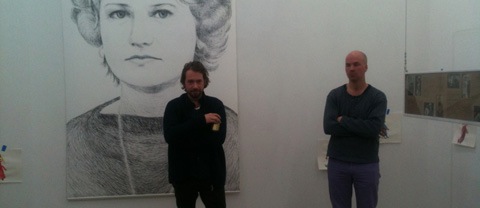 Seminar #2: Kan växter bli politiska?
21/11/12 - As a part of "Power Landscapes / Planet Blue", Po Hagström arranged the open seminar at ABF in Stockholm.
Julia Adzuki, THe New Beauty Council and Malin Lobell participated.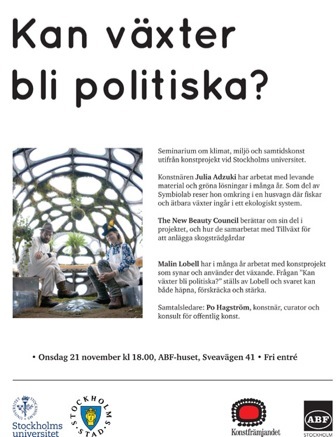 Seminar #1: Hur kan vi återta politiken i "den gröna ekonomin"?
20/11/12 - As a part of "Power Landscapes / Planet Blue", Linda Soneryd arranged the open semiar at ABF in Stockholm. Adrienne Sörbom from Södertörn, Samuel Jarrick from Klimataktion and Per Gahrton from Cogito participated.




A forest garden is accepted at Stockholm University
19/03/12 - When the Power Landscapes project began, combined with the NESS conference, at the Stockholm University a year ago, the New Beauty Council and Tillväxt made a proposal: Lets install a forest garden at the campus, which allows students to meet and eat together. This is now a reality!

A forest garden travels from the university to Rågsved 13/06/12