24 HOURS JÄMTLAND
(20061020)

12 oil paintings and text
2007




It is the year 2006 in Jämtland. Cell phones, hot dogs with different flavors and electronical buss cards.
But it is the same animals that crawls in the walls now, as it was a hundred years ago.
The winter is still as dark.
The trees complain as they are forced against eachother in the wind.
You get obesessed by the eyes of the night bird and you forget what you have behind your back.
The nature is romantic but it is not kind, and you are never alone.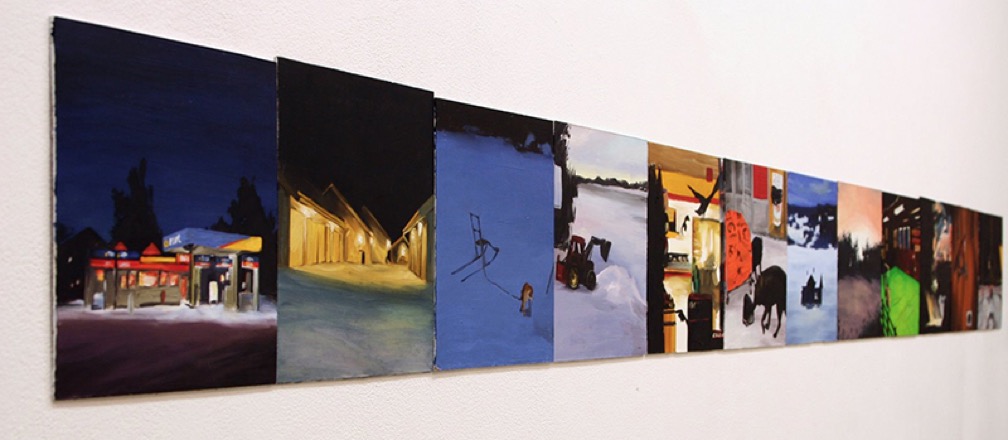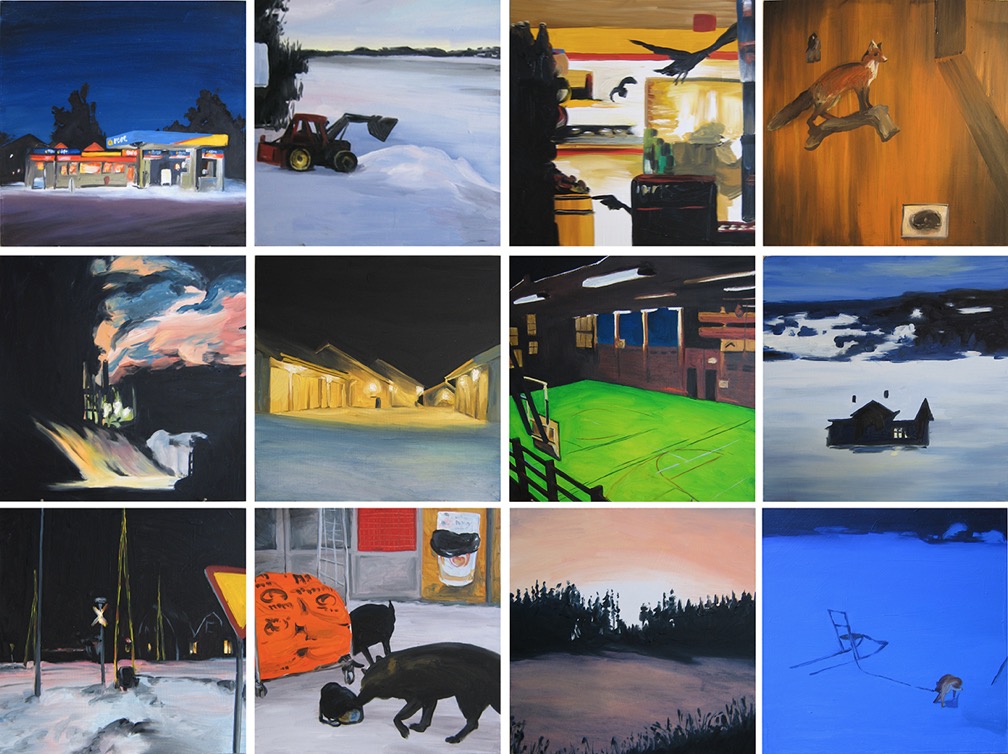 Exhibition:
"Don't even go there", group exhibition, Studio 44, Stockholm, Sweden
Link>>