26/11/07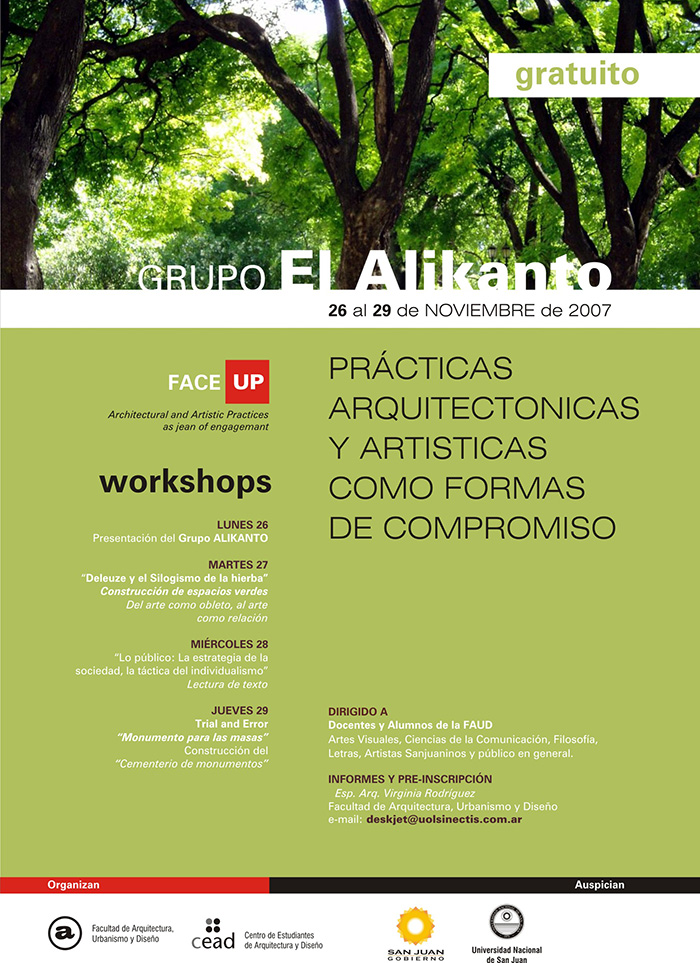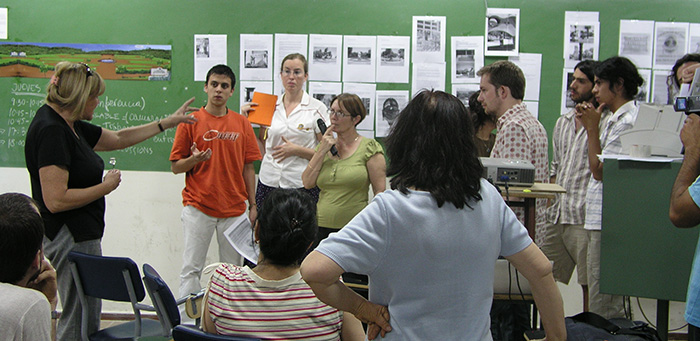 Date:
2007 Nov 26-27

Location:
Facultad de Arquitectura, Urbanismo y Diseño de la Universidad Nacional, San Juan, Argentina
Arranger:
Trial and Error together with Alicanto

Participants:
Facultad de Arquitectura
More:
http://trialerror.org/index.html
What sites in the city provoke strong emotions and opinions? What narratives can be found beneath the surface of a contested, neglected or much loved place? The workshop was an attempt to establish a dialogue between old and new sites in the city – activating them through connecting the personal, historical, and political narratives that accompany them.

MÅNDAG

Öppning Dela ut badges, visa upp parken m info, kompendiet
TISDAG
Ana Maria, vi är tillgängliga och dokumenterar
ONSDAG
Maria Bjurestam, vi är tillgängliga och dokumenterar
TORSDAG
09:30 - 10:15 Trial and Error lecture
10:15 - 12:30 Workshop in public space
12:30 - 17:00 Siesta / hemuppgifts-tid
17:00 - 18:30 Uppsamling, diskussion, sammanfattning
18:30 - 20 Gemensam avrundning av San Juan -dagarna
04/02/08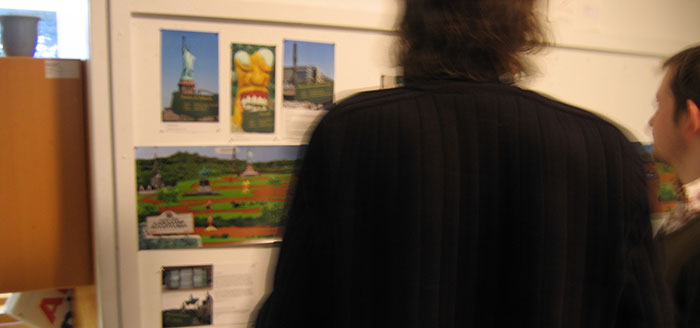 Date:
2008 Feb 4 - 5

Location:
Nyckelviksskolan

Arranger:
Nyckelviksskolan

Participants:
Students of arts and crafts

More:
http://trialerror.org/index.html
Fifteen art and crafts students at Nyckelviksskolan documented public expressions in Stockholm that they have strong opinions about during one day. The following workshop mainly focused on art in the subway, street art, the monument for Karl XII – the "war king" that are celebrated by neo nazis every year – and the new kind of monument that are mushrooming everywhere in Stockholm at the moment: The Shopping Center.


Måndag 4/2
kl 10 – 11 Föreläsning om offentligt rum, offentlig konst och monument. Vi berättar också om vilken konst på årets biennaler som ägnat sig åt de frågorna, samt presenterar vårt eget sätt att arbeta.
kl 11-11.30 Beskrivning av studenternas uppgift samt tid för frågor och samtal.
kl 12-13 LUNCH
kl 13- Fältarbete för studenterna.

Tisdag 5/2
kl 10-12 Studenterna sammanställer gårdagens arbete på skolan.
kl 12-13 LUNCH
kl 13 -15 Gemensam presentation av arbetet med diskussioner.
Uppsamling och avslutning