JUVELERNA I JORDBRO

Artist:
Mette Björnberg
&
Richard Johansson
Place:
Jordbro parklek, Haninge

Inauguration:
30 April 2011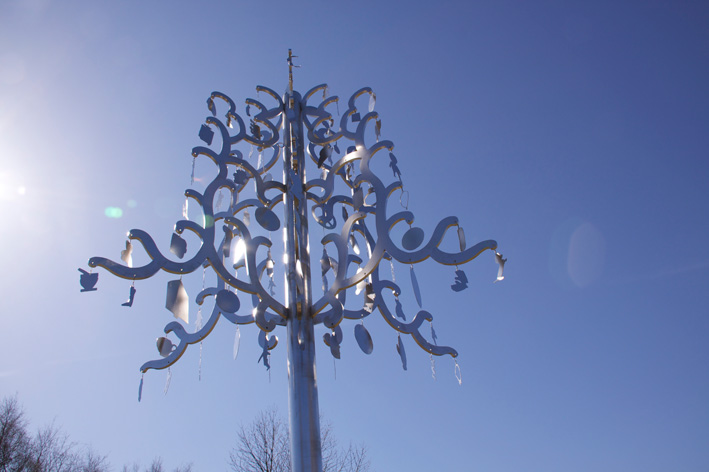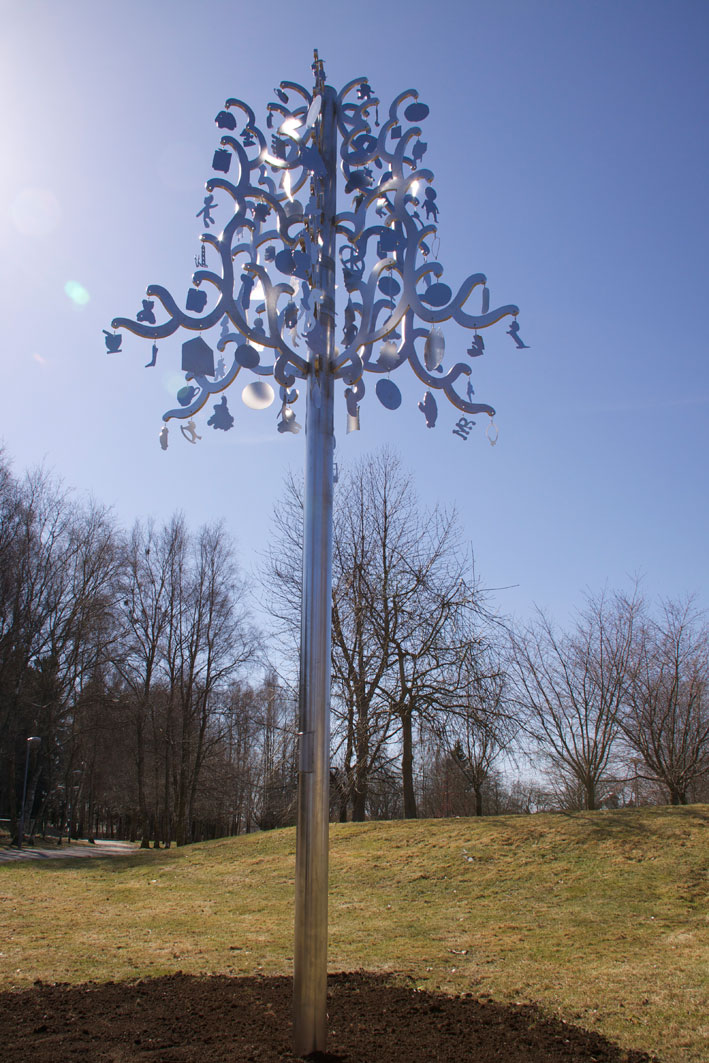 Att möta Mette Björnbergs och Richard Johanssons konst är att göra en lång resa på kort tid: Först förförs man av formerna, humorn och de blanka färgerna. Sedan inser man att konstverken är världar, och man börjar orientera sig. Och därpå kommer en rekyl, för under de sensuella ytorna innehåller dessa världar lika mycket problem, ilska och melankoli som den värld vi är vana vid. Vi stannar till och undrar hur vi ska kunna fortsätta, men det är då – när vi tror att vi lämnats ensamma – som en tillförsikt fyller oss.

Så när ett konstverk skulle utformas tillsammans med barnen vid Jordbro parklek, var det naturligt att kontakta Mette Björnberg och Richard Johansson. I deras konst, liksom i Jordbro och i barnens berättelser, möts det vardagliga och det spektakulära. Man går in i en historia och kommer ut ur en annan. Och verket "Juvelerna i Jordbro" innehåller också 125 barns vittnesmål om hur de och deras familjer på mycket olika vägar kommit till Jordbro.
Vi närmar oss verket som glittrar i parken, urskiljer mångfalden, söker och undersöker, ser både det vackra och det oroande, och vi känner absolut att vi inte är ensamma.

(Text: Po Hagström)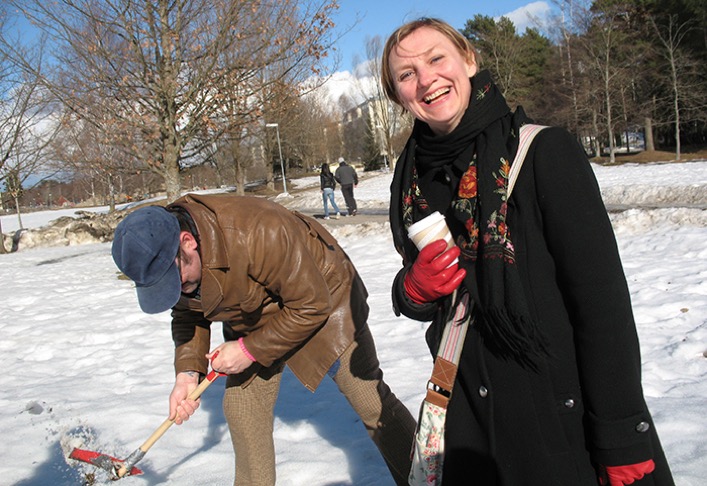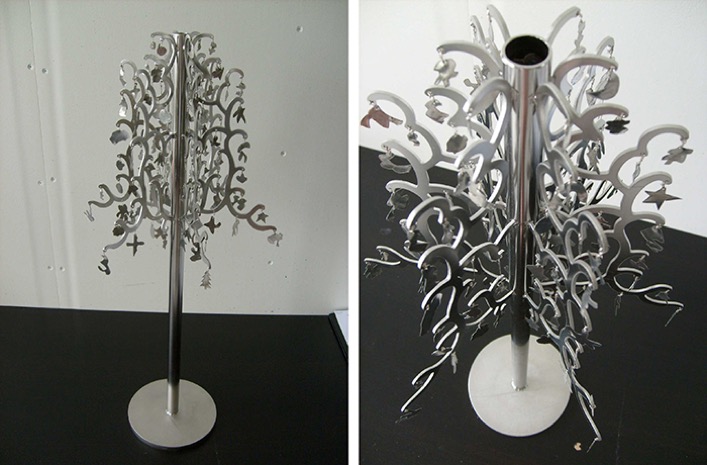 Jordbro is a place where a lot of people move in, and a lot of people move away from. 75 languages are spoken in the area and many who live there don't speak Swedish. For many of them, an open free playground in the middle of Jordbro is an important place. This project aimed to secure its position in the area, by involving the children.
The process involved students from three different schools, who might never have met was it not for this project. A pedagogue first met the children in their classes and started a discussion on how the children and their families came to Jordbro. These classes later mixed at the playground and told their stories to each other. These stories were condensed into objects, representing their stories, and later into silhouettes.
These silhouettes were included in a public art piece made by artists Mette Björnberg and Richard Johansson, and today all included children and their families and friends can se their way to Jordbro in the park next to the playground.

Art program
more>>
Scroll