Inauguration Day
14/06/2011 Filed in:
Curator
The 2011
NESS conference
with 225 internationall social scientists gather at the Stockholm University to discuss environmental and climate changes. The art project
Power Landscapes
begins at the same time. "Malthus" by
Antonio Scarponi
and "From The Top Of A Steep Hill" by
Katja Aglert
are installed on the entrance floor.
(Photo: Ulf Lundin)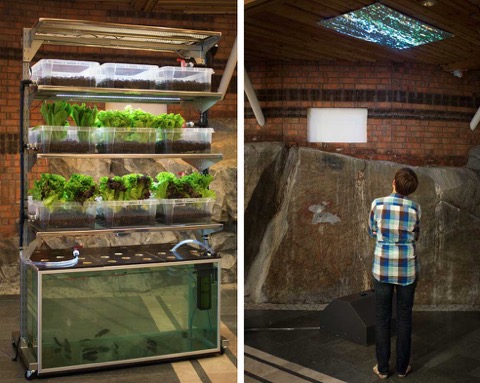 The New Beauty Council has infiltrated the NESS conference with information, texts and a floor sketch of a forest garden at the Aula Magna gallery. (Photo: Janna Holmstedt)