Opening Planet Blue
12/05/2012 Filed in:
Curator
Cultivate! Planet Blue / Harvest! Fittja Open 2012
Urban farming, eco architecture, food performances and green activism. In the shadow of ongoing climate change the exhibition Planet blue examines how we live, eat, consume and build our communities in the most unexpected ways and places. We have invited artists, architects, designers and environmentalists to test and present their ideas to a greater public. Botkyrka's allotment gardens, social scientists, and students – they all come together and collaborate in an exhibition that runs from May to October. Together we cultivate and harvest, discuss and dream our way into a shared future in Botkyrka.


Artists:
Julia Adzuki, Katja Aglert, Parasto Backman, Lisa Jeannin och Rolf Schuurmans, Kultivator, The New Beauty Council och Tillväxt, Open Restaurant, Marjetica Potrc och Konsthögskolan i Hamburg (HFBK) och Kungl Konsthögskolan i Stockholm, Antonio Scarponi, SymbioLab, and more.


Curators:
Po Hagström, Katrin Behdjou Söderlund, Joanna Sandell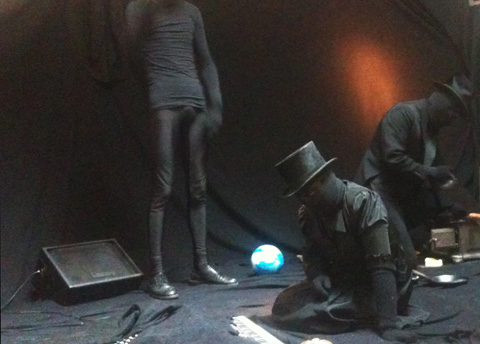 (Performance by Lisa Jeannin, Rolf Schuurmans. Foto: Po Hagström)